Why do you or your company give back to the community? Do you do it to boost employee moral? Is it because you are passionate about a good cause in your community? How often do you look at the needs of your community? Do you prefer to donate your time or money? When you find what works best for you, fit it in your schedule and include friends, family and coworkers. You would be surprised at the little things you can do to ensure your local community continues to thrive.
Every year, Tribe sets aside time to give back to the community. For the past 10 years we have donated our talents to the Star of Hope Mission, Houston. Nearly all non-profit organizations have to stick to a tight budget. When it comes to creating or branding their marketing and event materials, most non-profits have limited design resources. At times, these community organizations are forced to use an already overwhelmed employee or volunteer who is not trained in graphic design to create the promotional materials. Without knowing the importance of brand consistency, the end result is not visually appealing. By volunteering our design time and effort, we are able to create a professional look and feel for their marketing campaigns that generates brand awareness and excitement, which in the end increases attendance to their fundraising events. We always enjoy giving back to the community, but projects like this also give us more creative freedom.
Star of Hope's, Haute for Hope Charity Luncheon and Fashion Show was last week. We were very proud to be a part of the event as well as showcase our creative side.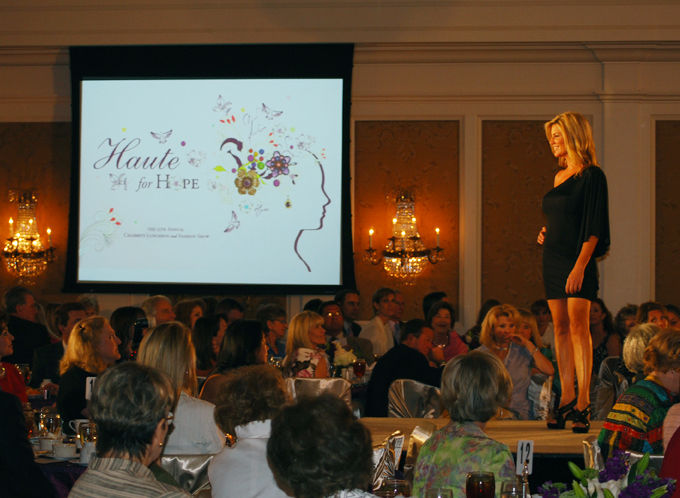 Every year we strive to create a new design that will reflect the mood and theme of the event. This year, the theme "Our Precious Gems" was used as a metaphor for the children of Star of Hope. The graphics consisted of illustration and photographic collage of flowers, birds and jewels. This created a fun, energetic and elegant look to make the event complete.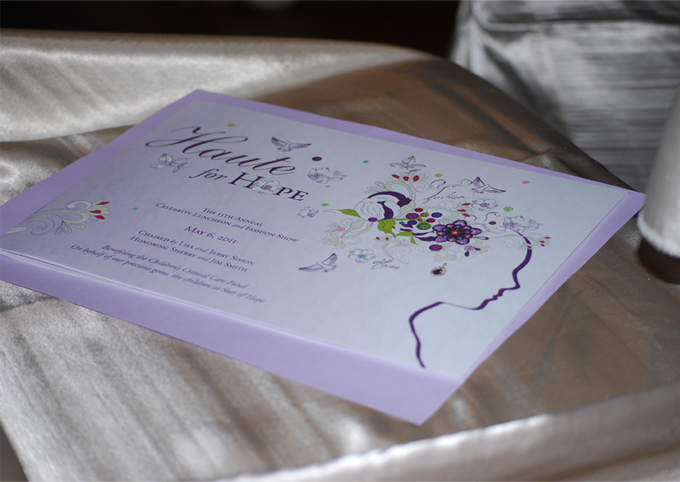 Many thanks to all of you who supported the show, whether you bought a table or a seat, contributed auction items or ambiance. We are forever thankful. Tribe Design, you make the most gorgeous invitations.
-Marilyn Fountain, Director of Community Relations