Brand marketing is rapidly evolving, especially in recent years. It can be intimidating for business owners and companies to keep up with this constant change. In our industry, we started out designing for print, and in the late 90's, we began to hear more about 'html' and this new thing called 'the Internet'. We've long since mastered web design, search engine optimization and web animation but now new communication technologies like smartphones and tablet PCs are expanding opportunities for marketing communications and branding. While it is challenging to stay ahead of the trends, it is more dangerous to fall behind.
The mobile application space is on the rise. Users increasingly turn to smartphones and tablets to consume brands and share content. The iOS App Store and Android Market both have app collections well exceeding 100,000. Smart business apps draw the customer to the brand or create customer convenience.
Currently, mobile devices outnumber desktop and laptop computers three-to-one worldwide, yet many businesses have not taken the plunge in developing strategies to tap into this market. Like web design, mobile application design is often trend-driven.
Of course, wanting an app and designing an app are two very different things. In fact, even businesses that already have a strong online presence often struggle with dreaming up and optimizing their mobile applications.
Here are three things you need to know before creating an app for your business:
Understand how the mobile ecosystem works and how it differs from other mediums.
Be aware of the flows, usability and screen-size for the end user to view your app.
Make sure to decide which audiences and devices you would like to target with your app. Smart devices require different mobile web standards.
The discipline of mobile design can differ in many fundamental ways from traditional or even web design. If a designer isn't aware of these differences, this can separate a productive mobile application from a mobile app that fails to deliver.
Here are samples of app designs we've developed for our clients: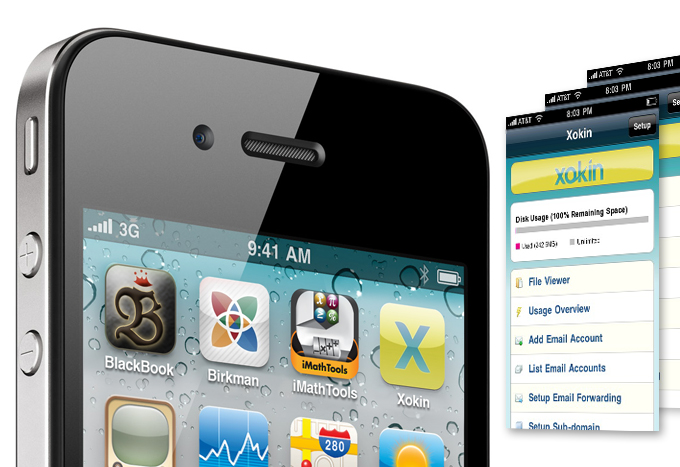 "The Tribe Design team took our blurry image of a logo and crystalized it! Their enthusiasm and creativity resulted in a colorful, interesting logo that we are very proud to display. Our Logo is now being incorpoarted as an integral part of our first iPhone mobile application due to be released in November. It was a good experience."

– Dave Fashenpour, Instructional Math Tools, LLC
If you are in need of custom app development (for iPhone, Android or iPad), please contact us to see how we can help "Brand Building by Design."