Which type of logo works best for your business? Does your company brand have a logotype design, a symbol design or both? What do you think works best for your business or organization?
Let's begin with distinguishing the two types of logos. A logotype design is usually the name of a company in a distinct font or font treatment. The most internationally recognizable example of this type of logo is the brand, "Coca-Cola". One of the most recognizable logotypes in Houston is "the Galleria". The second type of logo is a symbol design. A symbol logo includes a graphical element or stylization. One of the most identifiable examples of a symbol logo is the brand, "Apple"; even children as young as two have been able to point out this logo.
So which is better for your company's brand?
While you may not know which type of logo you want for your organization, the best idea is to talk to a graphic designer. They have the ability to show you both options and give you the pros and cons. Tribe Design's approach is to develop logos that are not only unique and memorable, but also resonate with a company's corporate culture, target audience and industry/market.
We love designing for an organization with heart. Susan Barnes and Lisa Burns wanted to give back to the community by starting Houston's first diaper bank. They had already organized successful diaper drives, but wanted to solidify their organization with a real logo, brand identity and mission. We decided that a symbol logo would work best for their organization. Here are the initial logo concepts and the final design: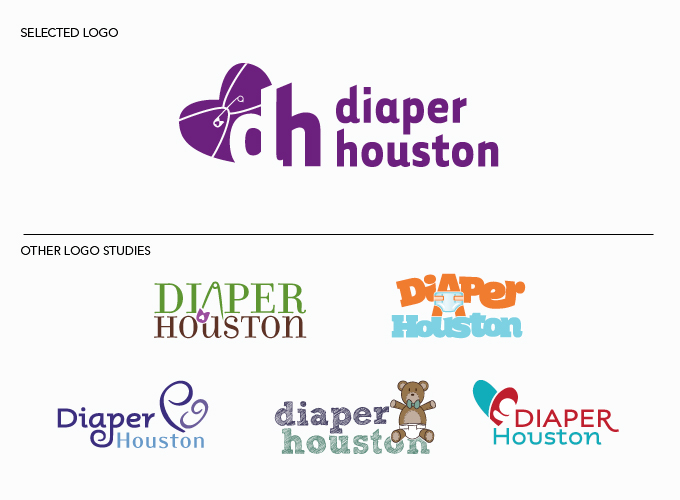 We are so happy that with the way Diaper Houston was able to showcase their new logo for their Drink, Desserts & Diapers event this past weekend. We hope to be a part of their future endeavors.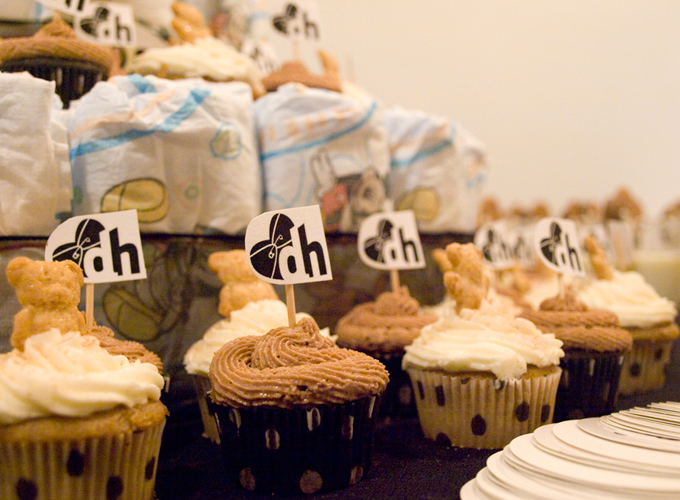 "Francisco and the team at Tribe Design have always been so generous in giving their time and talents to area nonprofits. When we began working with multiple agencies to end diaper need in our community, Susan and I immediately contacted Tribe to provide a professional brand for the cause." – Lisa Burns, co-founder, Diaper Houston
"Marta and Francisco created a beautiful range of logos and then provided us with editable files and easy instructions so that we could alter colors and sizes on the fly." – Susan Barnes, co-founder, Diaper Houston
Tribe Design has been helping companies improve their brand image for nearly twenty years. To check out more samples of our logo designs, please visit: