We recently designed the cover artwork for several of Tri-Sen System's product brochures as well as their application guide. Traditionally, their products have been shown in a fairly straight-forward way – clean shots of the product on a white background. After all, buyers need to know the facts about the capabilities of the products and be familiar with what they look like.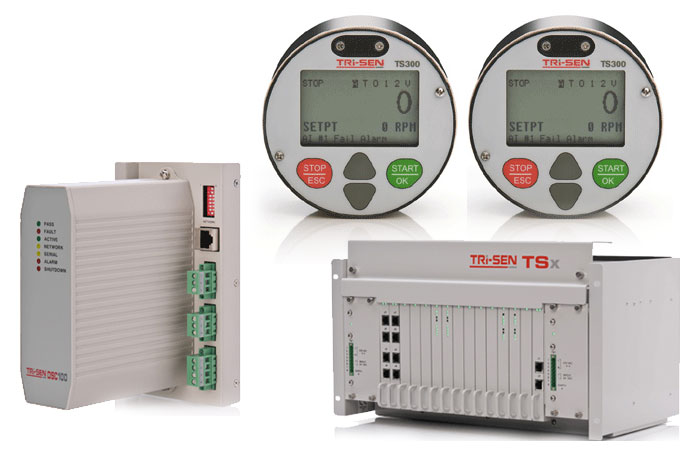 But how do you give Turbomachinery Control products a personality?
We needed to make each product individually appealing. To see something in a different way you need to look at it from a new perspective. It felt natural to want to abstract the product images. A crop or bit of information is sometimes more interesting than see the whole image at once.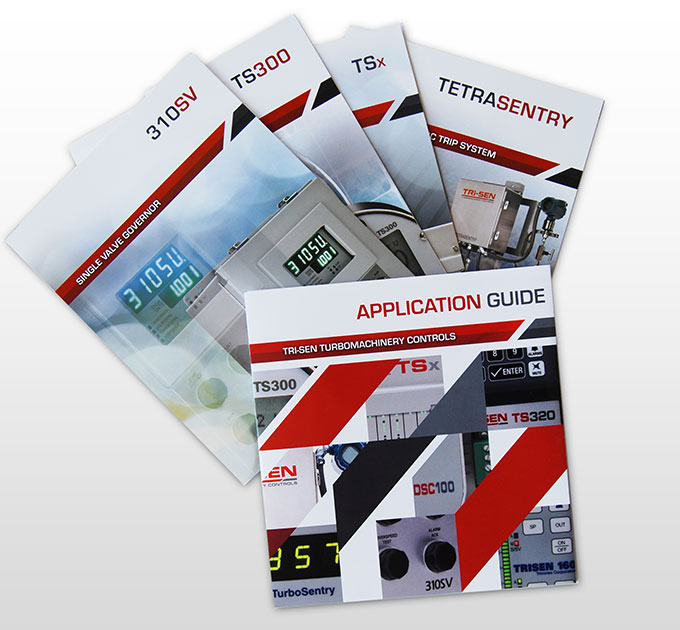 The end result was a professional set of brochure with appealing covers.
"We're a small company competing with very large corporations that have marketing communications budgets bigger than our global operating expenses. Because of our limited resources, we have to be really careful about how we spend on communications like brochures (especially print), so every example is extremely important to us. For our product brochures, we went to Tribe with three objectives: 1. We wanted to demonstrate competence in a pretty conservative industry, 2. Allude to our unique (at least in the space we compete) corporate sensibility, but most importantly 3. We didn't want the brochures to be cliché. We think that Tribe exceeded our goals and we couldn't be more pleased with their efforts."
Thomas Bailey
Marketing Director
TRI-SEN Systems