See how Tribe Design transformed VIV Solutions for their tradeshow event.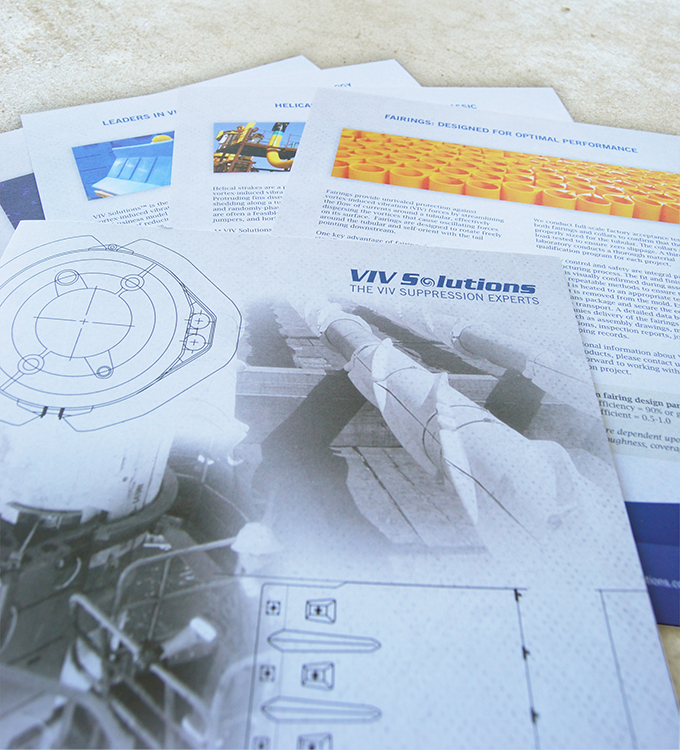 VIV Solutions was thrilled to work with Francisco Rios and the Tribe Design team on our company's recent rebranding campaign. Our primary goals were to increase brand awareness among existing customers and also investigate ways to reach out to new customers. Francisco helped us establish a framework for the project and suggested that we focus on three key marketing tools: 1) a revamped website, 2) updated product brochures, and 3) a trade show booth display.
During the initial design phase, the Tribe team presented a few "look-and-feel" style concepts for our consideration. Each was unique and incorporated recognizable features of VIV Solutions' products, color palette, and industry images. We selected our favorite styling from the group and proceeded to build the new marketing materials around it.
Francisco's web team analyzed our existing site and offered great suggestions on how to improve the layout, functionality, and overall appearance. They quickly generated a revised version which showcased the new branding style. It was amazing to see a simple transformation add so much value to the site. After a few tweaks and updates, we attended an interactive training session on the Content Management System and soon afterwards were making our own changes to vivsolutions.com. The process of adding text, photos, and other widgets is so easy thanks to Tribe's user-friendly templates and formatting. We intend to regularly feature new content on the site so that online customers are encouraged to come back and visit again soon.
The website features digital versions of our new product brochures, but we also had hardcopies printed for occasions when we meet with customers face-to-face. Tribe Design incorporated the same consistent branding "look-and-feel" into the brochures and they are now distinctly recognizable as VIV Solutions literature. The custom pocket folders are also a nice touch.
Our new trade show booth display completes the rebranding campaign and is an eye-catching way for us to attract new customers at industry events. A backdrop and podium provide visitors with a style that is similar to the website and product brochures. Blended imagery and soft text elements on the backdrop are great conversation pieces on their own, and the overall effect is complimented by an interactive slideshow and demo models of our products placed inside the booth. The display is easy to assemble and quick to tear down, not to mention that it all packs up efficiently. Tribe recommended a great setup that meets our needs and fits our budget.
VIV Solutions received great feedback on our rebranded materials and we are so thankful to Francisco and his team for all of their hard work. Tribe's dedication to customer service impressed us throughout the course of the project. We highly recommend Tribe Design and look forward to working with them again soon on future marketing campaigns.
Julie Dehne
VIV Solutions LLC