Recently Google, Bing and Yahoo! released logo redesigns, but they did it for different reasons. When do you know when it is time to do a logo redesign for your business or organization? Can you relate to any of the needs and wants of these big tech companies?
Staying with the Trends
While the changes of Google's logo redesign are subtle, it still impacts the look and feel. Google's designers used the "flat" trend with this logo improving the standard beveled effect look. While a "flat" look is on trend, it is also a step back to the basics. With new technology enabling new, flashy design elements Google could have gone the direction of most tech companies, but instead made understated changes that are fundamental to what makes a quality logo.

Keeping it in the Family
Bing's goal with their logo redesign was to merge all of Microsoft's flagship product lines into a whole brand package. In doing this, they created a visual association with their parent company. The design is Swiss inspired with the abstract "B". The purposeful spacing and strong typography resemble Microsoft Office Suite and Windows.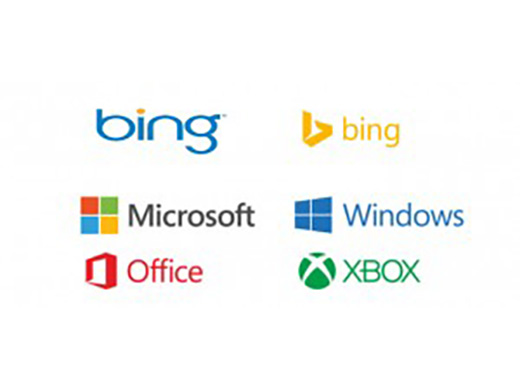 In need of a Redesign Overhaul
Yahoo!'s last logo was released in 1995. Like most companies, Yahoo! Wanted to make a change, but needed to stay true to their roots and colors and embrace the future of their company. While that may have been their goal, their design choices don't speak for the evolution of their products. Yahoo!'s new beveled logo is the opposite of Google's flat trend. The most notable difference between the old and new logo is the font, which is more modern and streamlined.

What do you like and dislike about these logo redesigns? Whether you want a fresh update to your logo or a total overhaul, Tribe can help you keep your brand intact with the updates you want. Let us know how we can help!
Here's a design we did for a local Houston tech company –
"Tribe did a great job in refreshing the Strongroom logo and website. We specifically appreciated the color scheme and design options they brought to our new branding. The development team is also experienced and fast – which helped us under some tight deadlines in launching the new site. We could not have done it without the Tribe team."
– Tyler Gill CEO Strongroom Solutions, Inc.