So what is responsive web design? Responsive web design gives a website the ability to detect what device it's being viewed on and adjust its layout and content for optimal display regardless of screen size and resolution.
But is this the right approach for your company's website and audience? Here is an article with points to consider: In RWD We Trust – Is this trust misplaced?
These points are great, but in my opinion, I think that incorporating responsive web design is an investment for the future. 45% of American adults have smart phones and 90% use them to go online. Your clients and prospects are going to view your website on their phone – so let's give them a better user experience.
Like the article says, careful planning and implementation are the keys to a successful responsive web design. Sure, web performance on mobile devices is slower but it will eventually catch up. Remember when everyone was trying to fit their website inside a 800×600 screen resolution? Or wanting to keep all of the content "above the fold"? Web design is continually evolving.
Here is a responsive web design that we completed for our client, New Orleans Saints wide receiver, Robert Meachem's charity organization: Follow Your Dreams Foundation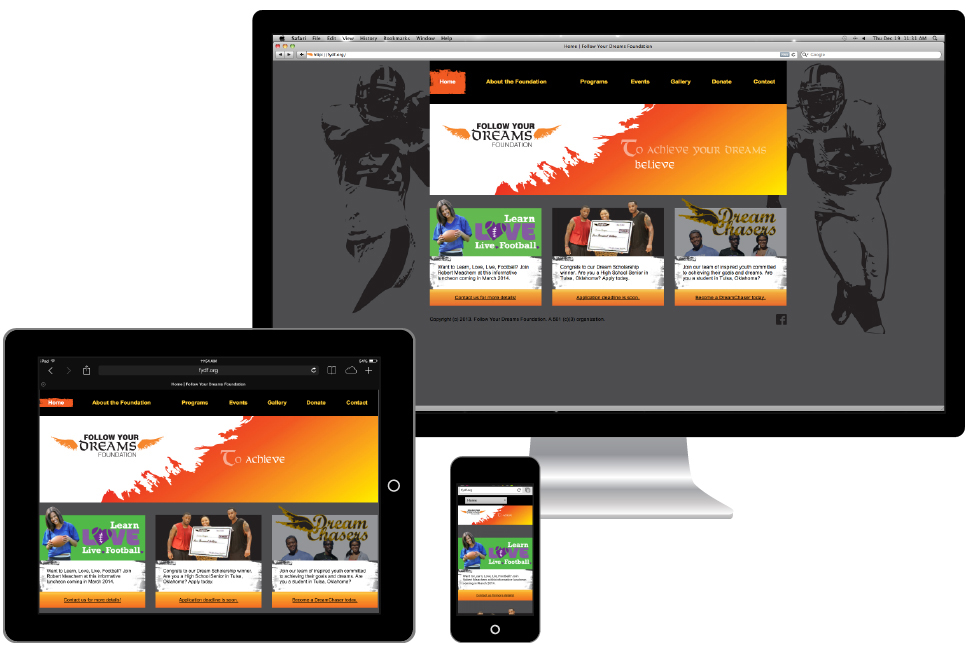 If you're searching for a professional web design firm to create your new company website or redesign your existing site using responsive web design, please contact us today.