Off the shelf expendables and commoditized products continue to become less desirable in the oil and gas industry. The manufacturing and operating model of leading suppliers has shifted away from the 'cheaper, faster, quicker' mentality to produce premium goods for operators and service companies. Events such as the Exxon Valdez or the BP Macondo 252 spill are grim reminders of the criticality of an industry that continues to see increasing demands—performance under pressure is a requirement, and failure is not an option.
Seemingly overnight, "oil slick", "BOP", and "environmental remediation" slipped into the public discourse overnight. They moved from being industry jargon to commonplace language weaved into a complex global landscape with its gaze affixed on an industry seemingly taking a turn for the worse. Trusted suppliers must deliver quality products, so aggressive measures must be taken to protect personnel, assets, and the environment.
Fresh off the heels of a rebranding, CDI Energy Products was in desperate need of way to leverage decades of experience in providing innovative sealing solutions to reestablish itself as a technical leader in the marketplace. Over two years, audits of competitive intelligence showed that many of CDI's rivals continued to augment their marketing communications programs. Top brands and product lines were continually updated and repositioned to match the pulse of the industry. CDI had slowly began repositioning itself in the market, but needed to continue to augment literature and brochures to show an elevated, technical market positioning strategy. Though extensive market research had been conducted, but internal communication audits were still underway.
Preliminary competitive analysis showed that similar offerings by contemporaries had changed and evolved with the pulse of the industry. It became clear the sales team needed a new tool that could immediately establish the value add of critical service seals and sealing solutions offered by CDI Energy Products. The new literature needed to be fresh, current, and engaging, while adhering to previously established brand standards and brand hierarchy.
The marketing department found a unique opportunity to not only elevate the position and awareness of the company brand, but to provide our customers with a piece of technical literature that demonstrated a level of fluency and assurance—giving credibility to their market positioning.
The objectives of the project were very clear and defined—a global team of engineers, sales staff, and business development team members needed technical literature. The audience is sometimes broad, in need of design guides or brochures that clearly articulate the importance of our product based solutions. The objective in creating this piece were direct:
Create an Informative Piece of Technical Literature
Reinforce the CDI Energy Products Brand and Visual Brand Identity
Arrange Content to Create Effective Visual Hierarchies and Product Categorization
To reach these objectives, the creative team worked with the market department strategically and tactically to ensure a solid technical presentation was buttressed by clear
visual brand identity. From photography, to sub-color palettes, the goal was to create an effective piece of literature that represented a company continuing down the path of great change and evolution. Some of these tactics were expanded to include:
Product photography and support imagery
Helped select and procure current industry photos to elevate look and feel with modern equipment. Provided support and guidance on the use of new product photography for chosen piece of literature.
Refined style guide and visual branding to create a sense of warmth throughout the piece—engaging a broader audience
Using preexisting brand standards and style guides as template, literature was used to introduce new visual hierarchies in collateral presentation, specifically with regards to technical literature. Use of columns, multiple header styles, table modifications, and footer enhancement were introduced—aiding in the gradual evolution of the organization's brand identity.
Present technically information short, concise, but meshing with aesthetic appeal using branded elements, colors and photography
Relevant photography and key graphical elements sparse throughout dense, heavy, technical content to create sensible aesthetic appeal and adding functional value. Visual elements were used functionally to support technical content presented, offering visual cues, clear information, and enhanced readability.
Utilizing sub-color palettes to distinguish product sections
To satisfy the need for custom designed oil and gas products, CDI Energy Products (formally CDI Seals, Inc.) found a unique opportunity to position itself as a "custom-shop" nearly four decades ago. Flash forward 35 years, and nearly 5 years ago to date, the company embarked upon a radical strategic refocusing—organization has strategically refocused, reorganized, changed leadership, and grown its global footprint to cover 3 continents.
The initial rebrand of CDI Seals, Inc. to CDI Energy Incorporated was done with strategy in mind. A lot changes in four decades, and while the organization had shifted its focus to upstream oil and gas application and the subsea market, many competitors had done the same. Following extensive market research, review of legacy business, and aggressive growth targets, the company set sails on a journey with a tagline that said it all: Precision. Engineered. Performance.
Our goal with this piece of literature was to give a sense of assurance not only about the quality and integrity of CDI Energy Products brand, but of the customized solutions and components themselves. The company positions itself as technical leaders, transforming materials into finished products. The chosen cover illustrates the transition from conceptual design art and schematics to finished, final product—driving home the notion of engineered solutions rather than off-the-shelf, commodity like items. The use of temperature bars in the data tables, company sales drawings and schematics, and even product profile renderings. The literature presents a company that is prepared to do business, providing end-users with a technical guide that is robust, informative, and a useful reference tool.
After completing the project and submitting it to the Global Marketing Department at CDI, the team was more than pleased. From the Global President, to the Divisional Managing Director, the group felt we succeeded in helping them move closer to communicating a range of products, and capabilities that place them in alignment with their direct competitors. The result was a global piece of literature that appealed to diverse markets and a broad demographic across the globe. The company immediately ordered over 1,000 copies of the literature for global distribution to key customers and client accounts. After speaking with the team, we received the following feedback:
AsiaPacific Business Development Manager: "This is my first time looking at a detail catalogue which never CDI has ever created!"
Director of Engineering and Product Development: "This literature is the first step in a chapter for the company. And years from now, I'll be able to look back and say, I helped them get there. A fine piece of literature."
Global Marketing Specialist: "You all worked tirelessly to consolidate and effectively communicate a broad range of visuals, images, and elements in a way that demonstrated technical prowess and a high standard. This tool will be useful."
European Sales Director: "My team feels this is exactly what our customers expect from an organization of our level. I'm very pleased with the final product, and think you did a fantastic job."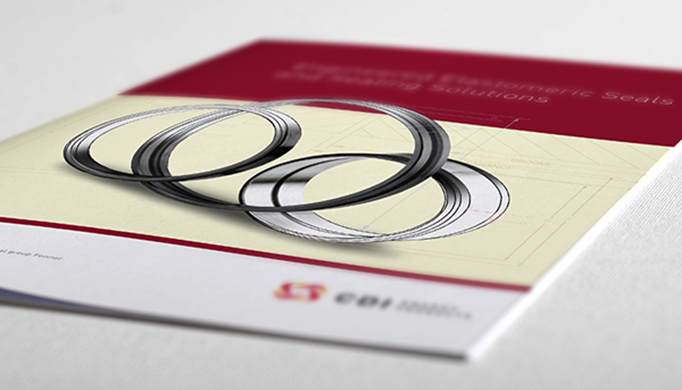 This piece was a finalist in American Marketing Association's Crystal Awards.